Are you in the market for new hair color but short on inspiration? No problem! Check out these dazzling short hair color ideas to give you some ideas for your next look. Whether you're thinking about going lighter or darker, there's sure to be a style that catches your eye. So get ready to take your hair game up with one of these fabulous looks.
Hair color dazzling options for short haircuts
No matter what your natural hair color is, there's a short hair color that will suit you perfectly! There are endless possibilities when coloring your short hair, from platinum blonde to smokey grey. And the best part is that short hair is much easier to maintain than long hair, so you can rock any of these colors without worrying about spending hours in the salon every month.
If you're looking for some inspiration for your next hair color, check out our favorite short hair color ideas below. From natural-looking highlights to bold and bright colors, there's something for everyone!
Blonde Highlights
If you have dark hair and want to add a touch of lightness, consider adding some blonde highlights. Highlights are a great way to add dimension and interest to your hair, and they can be as subtle or bold as you want them to be. For a natural-looking highlight, ask your stylist for face-framing highlights that are a few shades lighter than your natural hair color. If you're feeling daring, try an all-over blonde hue or some chunky highlights in a brighter shade.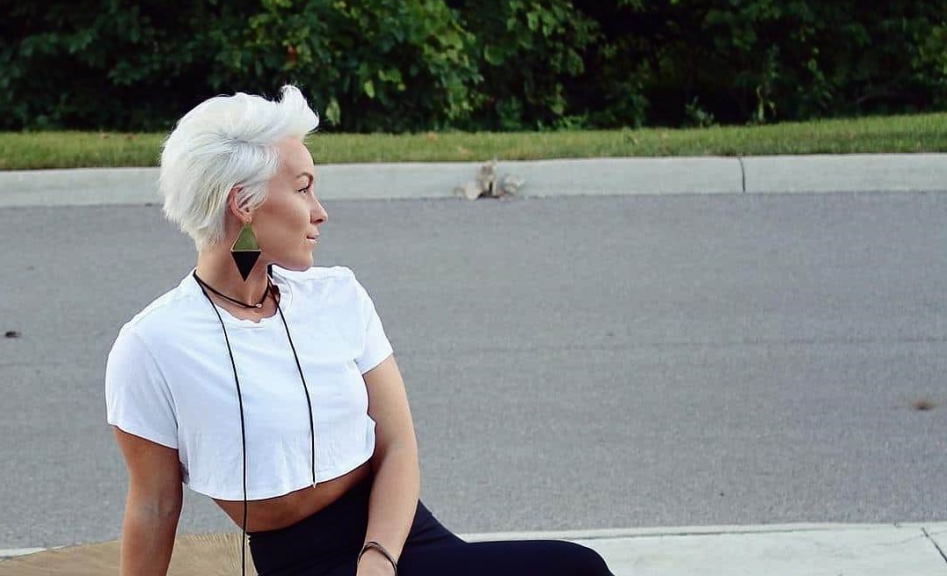 Smokey Grey
Grey hair is having a moment right now, and there's no better way to rock the trend than with a short, smokey grey haircut. This edgy color looks best on those with cool skin tones and works well with any eye color. To get the look, ask your stylist for an ashy grey hue a few shades darker than your natural hair color. Once you've got your perfect shade of grey, style your hair in tousled waves or a sleek and straight bob for a modern, chic look.
Bold and Bright Colors
If you're looking for a short hair color that makes a statement, try a bold and bright hue! From fire engine red to electric blue, there are many fun and funky colors to choose from. When picking a bold color, it's important to find one that compliments your skin tone. For example, if you have fair skin, opt for a pastel hue like baby pink or mint green. Those with medium skin tones can go for brighter shades like orange or yellow, and those with dark skin can rock just about any color!
Tips for dying your short hair at home
Dying your hair at home can be a cheaper and more convenient option than going to a salon, but it can also be a bit more tricky. So if you're planning on dying your short hair at home, here are a few tips to help you get the best possible results:
Choose the right dye. When choosing a hair dye, it's important to pick one specifically designed for short hair. This will help ensure that the color takes evenly and doesn't look patchy.
Prep your hair. Before you start dyeing your hair, make sure to wash it and then apply a conditioner. This will help protect your hair from the harsh chemicals in the dye and make it easier to dye evenly.
Divide your hair into sections. When you're ready to start dyeing your hair, divide it into small sections so that you can work on each one individually. This will help ensure that the color takes evenly and doesn't look patchy.
Apply the dye carefully. When you're applying the hair dye, be sure to follow the instructions on the package carefully. If you're not careful, you could end up with uneven color or even streaks.
Rinse thoroughly. Once you've applied the hair dye, be sure to rinse it out thoroughly. Leaving even a small amount of hair dye in your hair can cause it to become dry and brittle over time.
Following these tips, you should be able to dye your short hair at home without any problems successfully. Just be sure to take your time and be careful, and you'll end up with beautiful, healthy-looking hair.