Leggings are a popular item of clothing, and with good reason—they're comfortable and versatile. However, some people seem to think leggings are only meant to be worn as pajamas or workout clothes. This isn't the case at all! There are many ways to wear leggings and look good while doing it. Here are a few ideas to get you started.
How to wear leggings and look cute
We all love leggings because they are so comfortable. But sometimes we feel like we can't wear them because we don't think we look good in them. So here are some tips on how to wear leggings and look good doing it: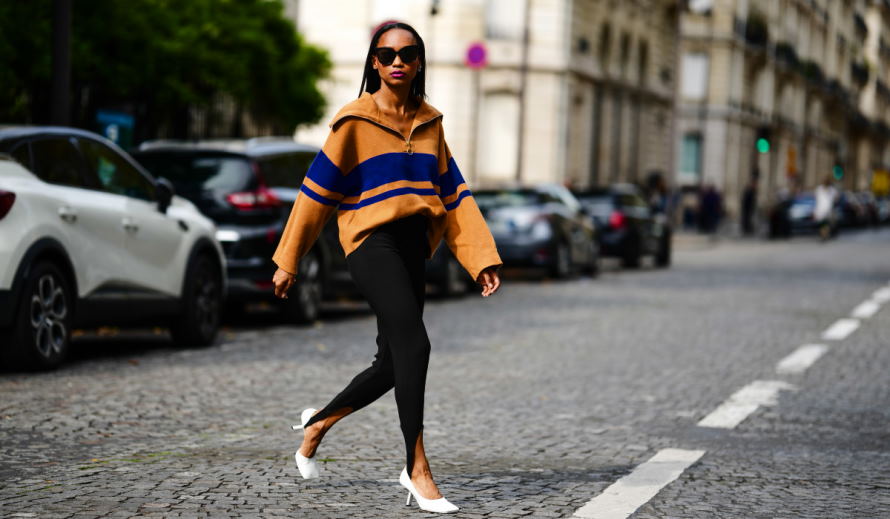 Choose the right leggings. There are different leggings, such as yoga pants, jegging, stirrup, etc. Choose the right type of legging for your body type and what you'll be doing in them. For example, if you're going to be working out, choose a pair of yoga pants. On the other hand, if you're going to be running errands or going to school, choose a pair of jegging or stirrup leggings.
Choose the right top. If you're wearing leggings as pants, choose a top that covers your rear end. A tunic top or a long sweater are both good choices. If you're wearing leggings as part of a workout outfit, choose a sports bra or tank top that provides good coverage and support.
Accessorize appropriately. If you're wearing leggings as pants, don't forget to wear a belt. This will help define your waist and make your outfit look more put together. If you're wearing leggings as part of a workout outfit, choose sweat-wicking fabrics and avoid cotton tops, which can get heavy and uncomfortable when you start to sweat.
Wear the right shoes. If you're wearing leggings as pants, choose a closed-toe shoe, such as a ballet flat or pump. Choose a sneaker or running shoe that provides good support if you're wearing leggings as part of a workout outfit.
Be confident. The most important thing is to be confident in what you're wearing. Leggings can be very flattering, but only if you believe they look good!
How to wear leggings after 50
There are a few things to keep in mind when choosing leggings after 50. First, make sure the leggings are not too tight. This can be uncomfortable and can make you look older than you are. Second, choose a darker color legging. This will help to slim your silhouette and minimize the appearance of any blemishes or imperfections on your legs. Finally, pair your leggings with a longer top or tunic to complete the look.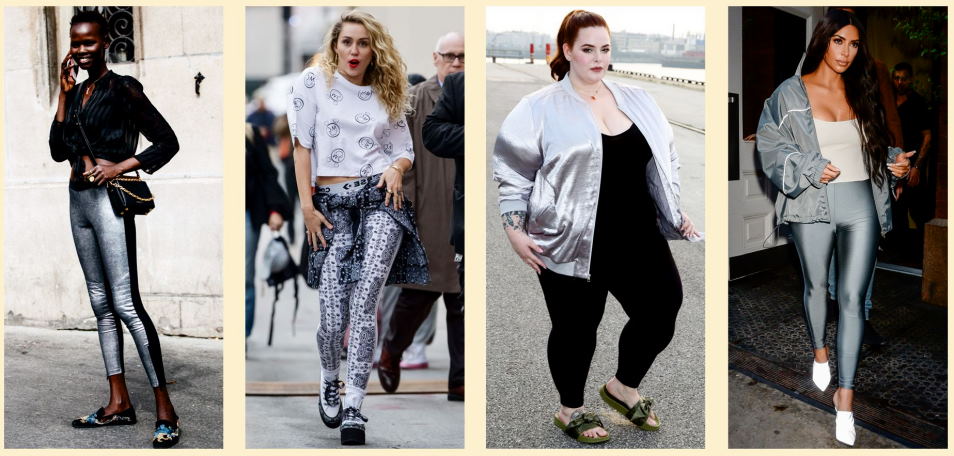 How to choose the perfect underwear to wear with leggings
There are a few different types of underwear that can be worn with leggings, depending on the look you're going for and the level of comfort you need. For example, a thong or G-string can be a good option if you want to avoid any visible panty lines, while a boyshort or cheeky style can provide more coverage without sacrificing style. In addition, if you are doing a lot of movement in your leggings, such as during a workout, you may want to opt for a sports bra for added support.
When it comes to color and pattern, there are no hard and fast rules – so go with whatever makes you feel confident and comfortable. Black leggings can be paired with black underwear for a streamlined look, or you can mix things up with a pop of color or print. If you're wearing patterned leggings, it's generally best to stick to solid-colored underwear so as not to overload the look.
No matter what style you choose, make sure your underwear is made from a breathable fabric like cotton, so you stay comfortable all day long. And when it comes time to wash them, follow the care instructions on the garment label to keep them looking their best.