Dressing like a Parisian is all about looking pulled together and polished. There's no need to go over the top – borrow a few key pieces from French fashion, and you'll be good to go. In this guide, we'll show you how to put together a French-inspired outfit, step by step. So whether you're dressing for a day out in the city or heading to an important business meeting, keep reading for our tips on how to nail the French look.
French style rules for women everywhere
Paris is known for its fashion, and French women are often envied for their sense of style. If you're looking to dress like a Parisian, you should keep a few things in mind.
First, remember that less is more. French women tend to dress in an understated but still chic way. They avoid anything too flashy or attention-seeking.
Second, focus on quality over quantity. It's better to have a few well-made pieces you love than a closet full of cheap clothes you'll never wear.
Third, choose classic styles over trendy ones. Trends come and go, but classic pieces will always be in style. opt for timeless items that you'll be able to wear for years to come.
Fourth, accessorize wisely. A few well-chosen accessories can elevate an outfit. But don't go overboard – less is still more.
Finally, pay attention to fit. Clothes that are too tight or too loose will never look chic. So make sure everything you wear fits you well.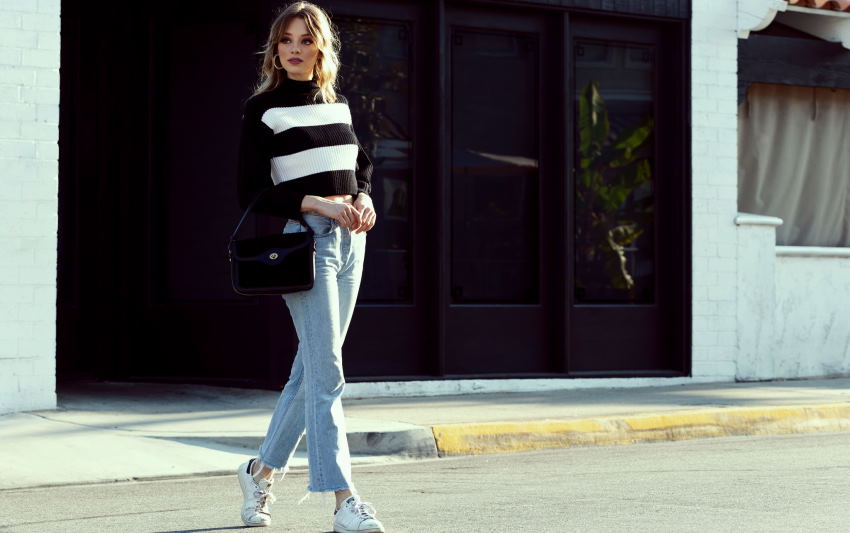 French girl style guide: how to look chic and stylish
Are you looking to add a little je ne sais quoi to your wardrobe? Then look no further than French girl style. Chic, effortless, and always on-trend, French girls have a knack for making even the simplest outfits look stylish.
If you're hoping to emulate that enviable French girl aesthetic, read on for our ultimate style guide. From the key pieces you need in your wardrobe to tips on how to put together a chic outfit, we've got everything you need to know about dressing like a French girl.
Bonjour, chic!
Key Pieces For Achieving French Girl Style
A Striped Shirt
A striped shirt is a wardrobe staple for any French girl. Whether a classic Breton tee or a more tailored button-down shirt, this timeless piece will add a touch of Parisian chic to any outfit.
A Little Black Dress
No French girl's wardrobe would be complete without a little black dress. The perfect mix of elegant and effortless, a LBD is ideal for everything from casual days spent strolling around the city to evening drinks with friends.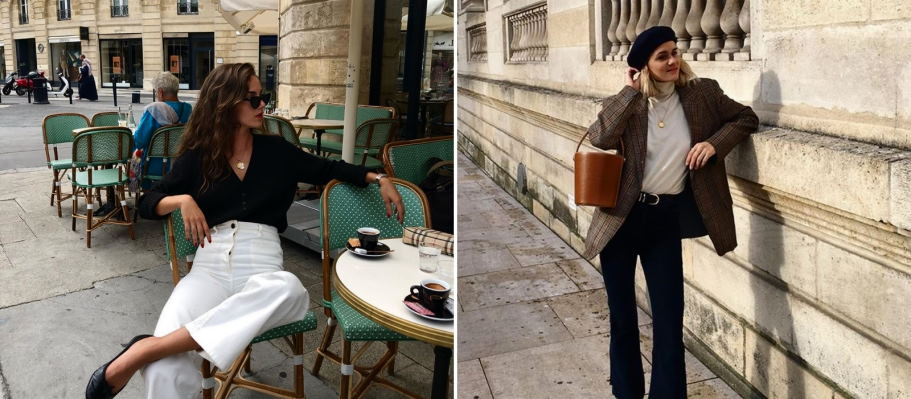 A Chic Blazer
A blazer is the perfect way to add a touch of sophistication to any outfit. Whether you opt for a classic black style or something brighter and more statement-making, make sure your blazer fits well and flatters your figure.
A Pair of Skinny Jeans
Skinny jeans are a wardrobe essential for any style-savvy French girl. Choose dark wash denim for a more refined look, or go for a distressed pair for a casual vibe. Either way, make sure your skinny jeans fit you like a glove for the most flattering finish.
A Cashmere Sweater
When it comes to fabrics, French girls always choose quality over quantity. A cashmere sweater is an investment piece that will see you through season after season, so it's worth splurging on. Opt for a classic crew neck style in a neutral shade like black, white, or grey.
A Breton Stripe Tee
A Breton stripe tee is the epitome of the French girl style. It's the perfect piece for nailing that effortless chic look, whether you wear it on its own or layered under a blazer or cardigan. Choose a classic navy and white stripe, or go for something unique with a more unusual colorway.
A Pair of Leopard Print Flats
Leopard print is always a good idea, especially when it comes to footwear. A pair of leopard print flats will add a touch of fun and glamour to any outfit, whether you're dressing up or down. Team them with skinny jeans and a cashmere sweater for a casual yet chic look.